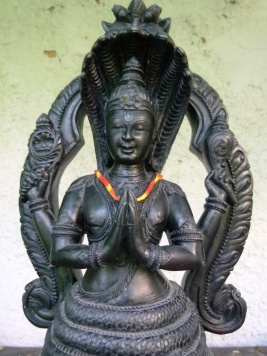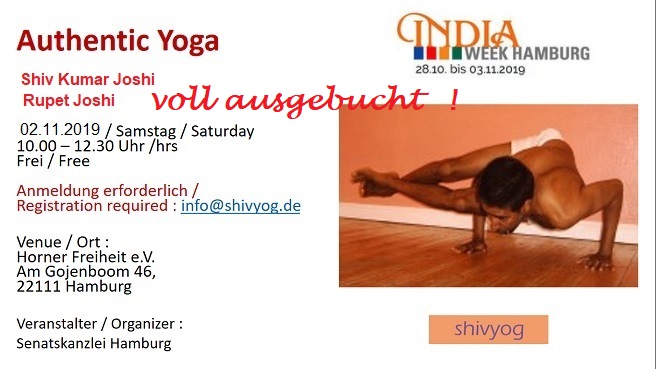 Bitte bequeme Kleidung anziehen. Eine Yoga-Matte mitbringen, falls vorhanden.
Please wear comfortable clothes. Bring a yoga mat, if available.


---
Authentic Yoga
Shiv Kumar Joshi und Rupet Joshi

In diesem Yoga-Seminar vermittelt Shiv Kumar Joshi Asanas (Körperhaltungen)
und Pranayam (Atemtechniken) und erläutert deren Namen und Wirkungen.
Es wird eine individuelle Sequenz von Übungen zusammengestellt, die Sie in Ihrem
Alltag auch allein ausüben können, um zu körperlicher Stabilität und geistiger
Ruhe zu gelangen. Einblicke in die Yoga-Philosophie runden das Programm ab.


In this yoga seminar Shiv Kumar Joshi practices Asanas (postures) and Pranayam
(breathing techniques) with the participants. The names and effects of Asanas/
Pranayam will be explained. An individual sequence of exercises will put together,
which one can do in ones´s daily routine to achieve and maintain physical
and mental stability. Additionally, the meaning of Patanjali Sutras (Indian yoga
philosophy) will be explained.



---
---